NY-22 congressional primary ballot: Brandon Williams says he's an outsider, not a politician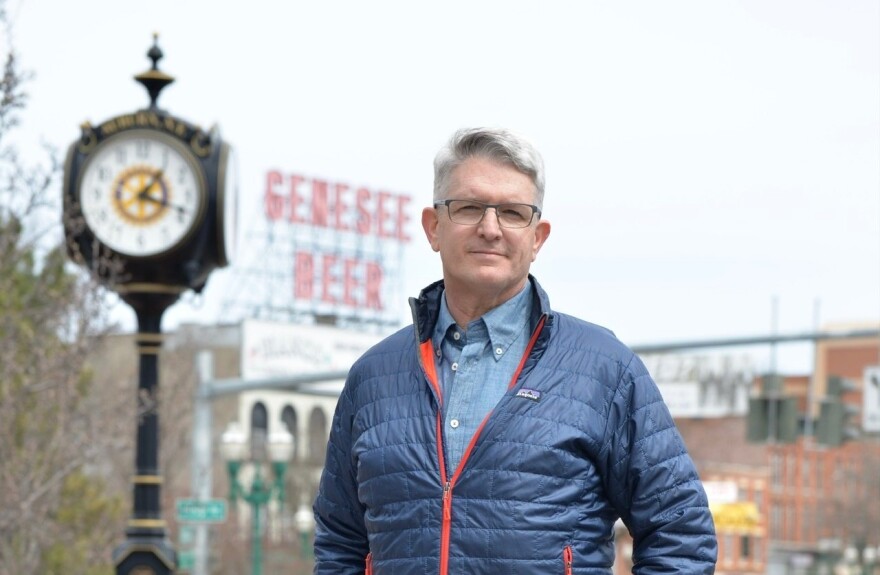 Brandon Williams will take on party-endorsed Steve Wells in the New York 22nd District's Republican Congressional primary. Williams has been endorsed by the Conservative Party of New York State and describes himself as an outsider, not a politician. In a video posted to Williams' Facebook page, he said his experience running an agribusiness with his wife in the Finger Lakes gives him the perspective other politicians are lacking.
"Everybody thinks that just start up a business and you're a millionaire overnight, and most businesses fail. Most businesses, like our farm business, is a husband and wife sitting at the kitchen table sacrificing, figuring out the next thing, how to make payroll. These are the kinds of experiences that our politicians are utterly and completely detached from," Williams said.
Williams said he'll defend the interests of small business owners if he makes it to Washington. He also is a strong supporter of Second Amendment rights and is pro-life. In a recent political ad, Williams said the country needs to change and his experience in the Navy taught him how to solve problems.
"And with Biden's failed economy, surging crime, and foreign diplomacy failures, we're in a tough spot as Americans, and no one else is coming to help us. This is our republic, and it's on us to fix it," Williams said.
According to Williams's campaign page, he plans to leave his position at his software company if elected to Congress. If Williams wins the primary against Steve Wells, he will face off against the winner of the New York 22nd district Democratic congressional primary. Running in that race are Chol Majok, Sarah Klee Hood, Francis Conole, and Sam Roberts. Early voting is underway at nine locations in Onondaga County and Primary Day is August 23rd.
This story is a part of a series of New York 22nd district congressional candidate profiles. Williams was not made available for an interview with WAER. You can find a link to previous coverage of the other candidates here.