Solvay, Westhill Show How a Community Can Help Its Own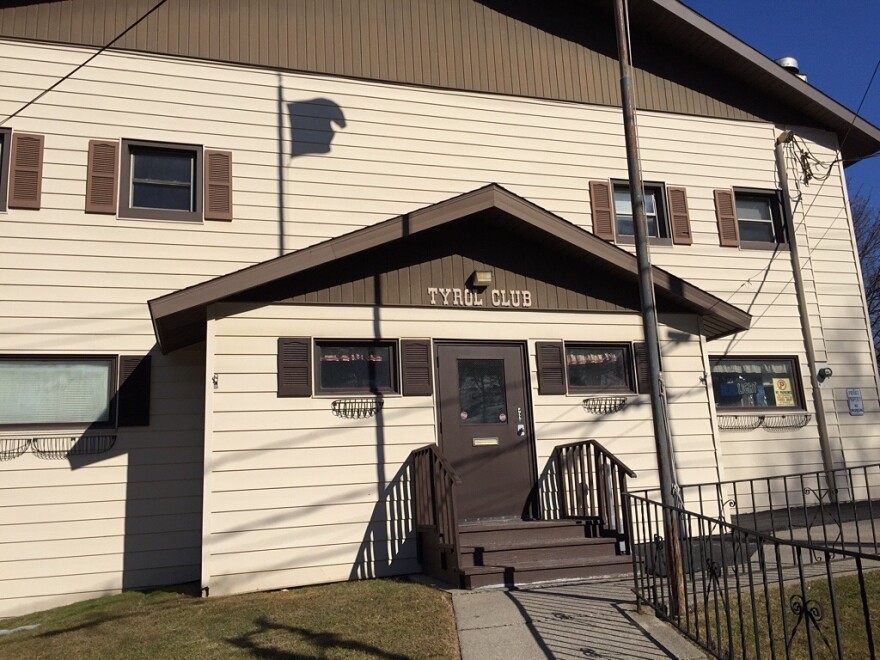 Both rooms were filled at the Tyrol Club in Solvay, packed with people upstairs and downstairs this past sunny but chilly Saturday.
The word had gotten around that tight-knit community, as well as neighboring Westvale. Lifelong friends and neighbors and co-workers were there to open their hearts -- and wallets to help one of their own. The Dave Togni benefit showed what can happen when people put their minds and effort behind a worthy cause.
Togni, 72, wasn't at the club in which his picture hangs on the wall as a past president. Neither was his wife, Pauline, who chose to stay at his side in the rehab facility a short distance away. That's what she's done every day, at other places and during more dire periods during his recovery since his awful accident last summer.
Their children and grandchildren were at the benefit, and one of his sons, Dave Jr., took the stage midway through the afternoon to address the gathering, thanking everyone and describing just how far dad his Dad had come. He described how his father was working his job as a groundskeeper for the Westhill school district when he upset a beehive and was stung repeatedly. He went to his supervisor and reported his injury. But while walking to the main building to visit the school nurse, he apparently fainted from the venom, fell, and cracked his head on cement.
He was rushed to the hospital and needed emergency brain surgery. Doctors found he also was suffering from pneumonia. He suffered memory loss from his traumatic brain injury, and couldn't speak. His recovery has been slow but steady, and the family is more and more hopeful.
There were some tears in the Tyrol Club, certainly, but also joy and laughter as his son told stories about his parents, and especially related how everybody always remarked throughout his life -- and related tales that demonstrated the fact -- of how kind and respectful his father is.
I agree. My dear wife Karen and I have become friends with Dave and Pauline the past few years through a group of common friends that takes cruises together. Dave indeed always offered his smiling face and encouraging words at the dinner table, evening shows, around the ship, and all of the planning breakfasts for the trips, too.
Most members of this cruise club sat together at two tables at the benefit. Judy Peyer Togni and Jim Togni also scurried around the club as part of the committee that put the event together. Jim is Dave's cousin. He pointed out special photographs about the family on the walls to me. Judy told Karen and I about club traditions such as the big pot of polenta that's a special treat. We both tasted the Austrian delicacy that's akin to American grits for the first time.
Everybody in the crowd that looked to be more than 300 seemed to be happy to buy the $20 ticket, which included a buffet spread of ziti, meatballs, sausage, ham and more cake than you'd ever seen in one place other than a bakery in addition to that polenta. The fund-raising also included 50-50 raffles, basket raffles and a silent auction. So many people pitched in to the 50-50 they broke it into two, and the first winner donated the whole winning share of $500 or so back to the cause, and the second winner also kicked a sizable amount back.
Of course, the family has many medical bills to face. Judy reports that the benefit earned twice what they had estimated, but said the family wished to keep the amount private.
The last acts of the event were to call out winners. Of door prizes, gift baskets, the grand silent auction prizes like a vase donated by Corning Glass and a 50-inch wide screen. Everybody was a winner, though, happy to have helped this kind and generous man.
Here's the link to the event's Facebook page, where donations can still be made.
If you've seen or know about community benefits similar to this and would like to spread the word, please feel free to comment below.