CNY Businesses Welcome Proposed Extension of Paycheck Protection Program Deadline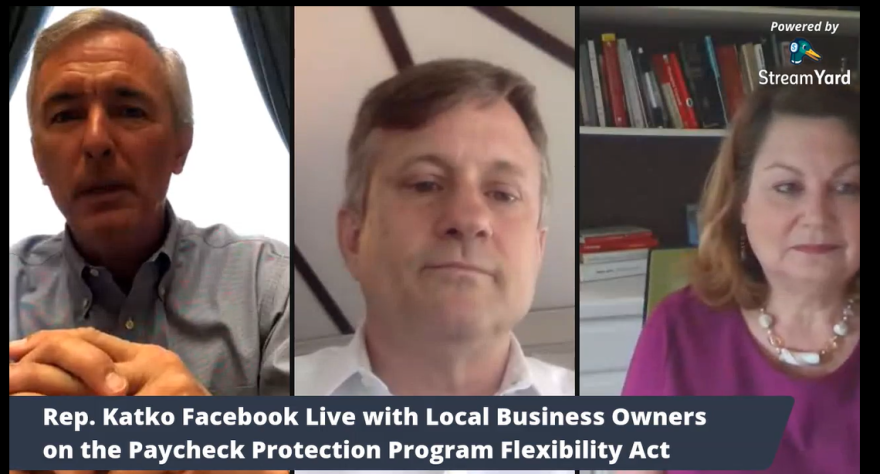 The House has passed a bill aimed at giving businesses in Central New York and across the nation more time to take advantage of the popular Paycheck Protection Program. The current deadline to bring workers back online is June 30th, but many CNY businesses might not be fully operational by then.
Congressmember John Katko supported the measure which extends the window from 8 to 24 weeks.
"How can you bring people back to work if you're mandated by the state to be closed down? We're just starting to get back online and a phase two opening hopefully Friday. Phase three is another couple weeks down the road."
Katko held a virtual discussion with two business owners Thursday about their dilemmas. Susan Crossett is CEO of CPD Recruitment, and says the extra time will give her the chance to use the loan as intended to offset payroll costs.
"I'm still going to be cautious because we're a temporary service company providing temporary staff to a lot of local businesses that have not come back yet. Until they get up to speed, I won't be able to bring people back, and that's going to take the full 24 weeks. Hopefully it will be a lot less."
Many of those businesses her company serves could be allowed to reopen as soon as Friday in Central New York under phase two. But it remains to be seen if many of them are ready given the lack of direction from the state on just who can resume operations.
Sean Lattimore is President of Springside Inn in Auburn. He says the extra time relieves the pressure they were feeling to meet head count and salary requirements.
"We had to carefully bring people back and try to hold on to some of the money as we get a little closer. Of course, we used some of that for utilities, too. Now, as our business is starting to ramp back up, we'll be able to spread that out a little bit more, bring employees back to work, and actually have work for them."
Businesses were able to use up to 25 percent of the loans for utilities and other costs. In the new bill, that ratio changes to 60 percent for payroll and 40 percent for other expenses.
The Senate bill includes significant differences from the House proposal. It maintains the 75/25 ratio and gives businesses 16 weeks, not 24, to use their funding.
The push to make fixes to the loan program comes as Democrats and Republicans have yet to reach agreement over how to move forward with a new, sweeping coronavirus relief package worth up to $3 trillion.