2013-2014 Syracuse Stage Season
Lead in text:
The recently announced 2013-2014 Syracuse Stage season offers well-known classics mixed with exciting contemporary work.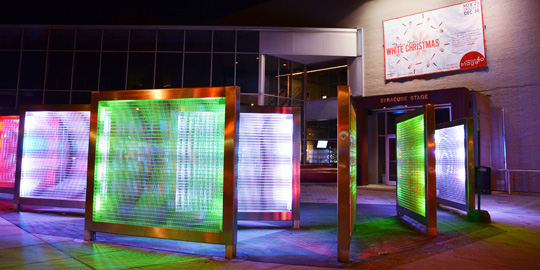 Syracuse Stage announced its upcoming 2013-2014 season, offering well-known classics coupled with works that have created a significant buzz in New York, around the country and even the globe. The season will be dedicated to Arthur Storch (1925-2013), the founding producing artistic director of Syracuse Stage and former chair of the Department of Drama in the College of Visual and Performing Arts.