WAER News Round Up: Nov. 14 - 18
Just a week before Thanksgiving, the results of two close races from New York's general election are finally becoming clear: Republican Brandon Williams is set to present the 22nd district in Congress and Democrat Toby Shelley is slated to lead the Onondaga County Sheriff's Department.
Meanwhile, Onondaga County's executive announced Verizon will fill local broadband internet service gaps and the city of Syracuse is preparing for the winter season, but still lacking enough drivers for its snowplows.
Read on for more of the top news of the week.
1. State Comptroller: NYS may have lost $11 billion through inept management of unemployment insurance
New York State Comptroller has released a report examining the state's unemployment insurance system during the COVID-19 pandemic. The audit found that the system was woefully unprepared to handle the volume of requests in the spring of 2020 and may have handed out at least $11 billion in overpayments.
2. Williams wins 22nd Congressional District race; Toby Shelley to be next Onondaga County Sheriff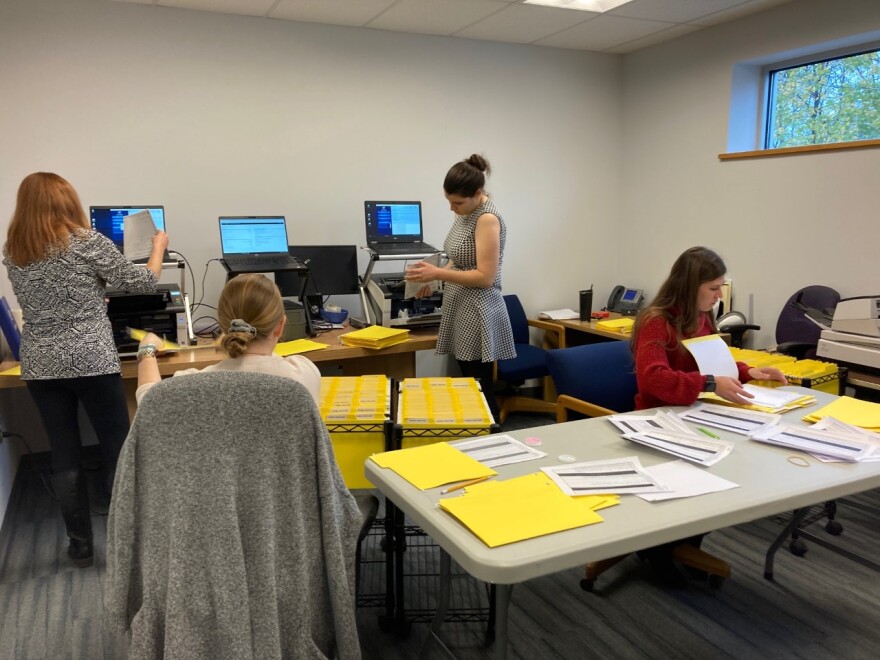 The results of two of the three closest races from election night are in after Onondaga County finished counting absentee and affidavit ballots. Republican Brandon Williams will represent the 22nd congressional district after holding on to his narrow lead over Democrat Francis Conole.
3. Williams wants to 'solve problems' not play politics as 22nd district's new congressional rep
After winning his election, congressmember-elect Brandon Williams is focusing on the best way to benefit his constituents.
4. Voters approve the largest Environmental Bond Act in state history
The $4.2 billion Clean Water, Clean Air and Green Jobs Bond Act received enough support from taxpayers to pass.
5. Appellate-level court ruling forces Syracuse Police to release officer disciplinary records
The Syracuse Police Department may soon have to release all disciplinary records regarding officer conduct after a state appellate court ruling.
6. Political parties missed chance to boost Latino turnout
A recent poll from a Latino rights group finds both political parties neglected outreach to Latino voters.
7. Golisano runs low on cribs, cancels elective procedures amid RSV surge
Upstate Golisano Children's Hospital in Syracuse delayed some medical procedures to expand its capacity after respiratory illnesses sent a surge of young patients to the facility. The hospital also faced a shortage of cribs as a high volume of smaller children filled most of them because of RSV, or respiratory syncytial virus.
8. Verizon selected to close remaining broadband internet service gaps in Onondaga County
Onondaga County h=selected Verizon to finally close the remaining gaps in broadband internet service, and needed at least $18 million to connect existing and future communities
9. Syracuse plows braced for snow ahead of winter weather advisory
Winter has started in Syracuse, and the city's Department of Public Works is planning ahead for the chilly season.
10. How preserving seeds and crops from centuries past helps keep Native American culture alive
An Onondaga Nation member is keeping track of – and trying to preserve – more than 1200 varieties of corn, and some 500 types of beans.