Is 'Pokemon Go' Fad or Future of Gaming? Syracuse Tech Experts Weigh In
Dan York hunts for Pokemon characters in Clinton Square
Elana Sukert/WAER News
he game shows players clues, or lures, on accurate maps of the area.
Elana Sukert/WAER News
Jigglypuff appears in game right over smartphone picture
Elana Sukert/WAER News
Game play a user might see in their phone. The graphics appeal to players, especially children.
Elana Sukert/WAER News
The dog is in no danger for the Venonat Pokemon, we hope.
Elana Sukert/WAER News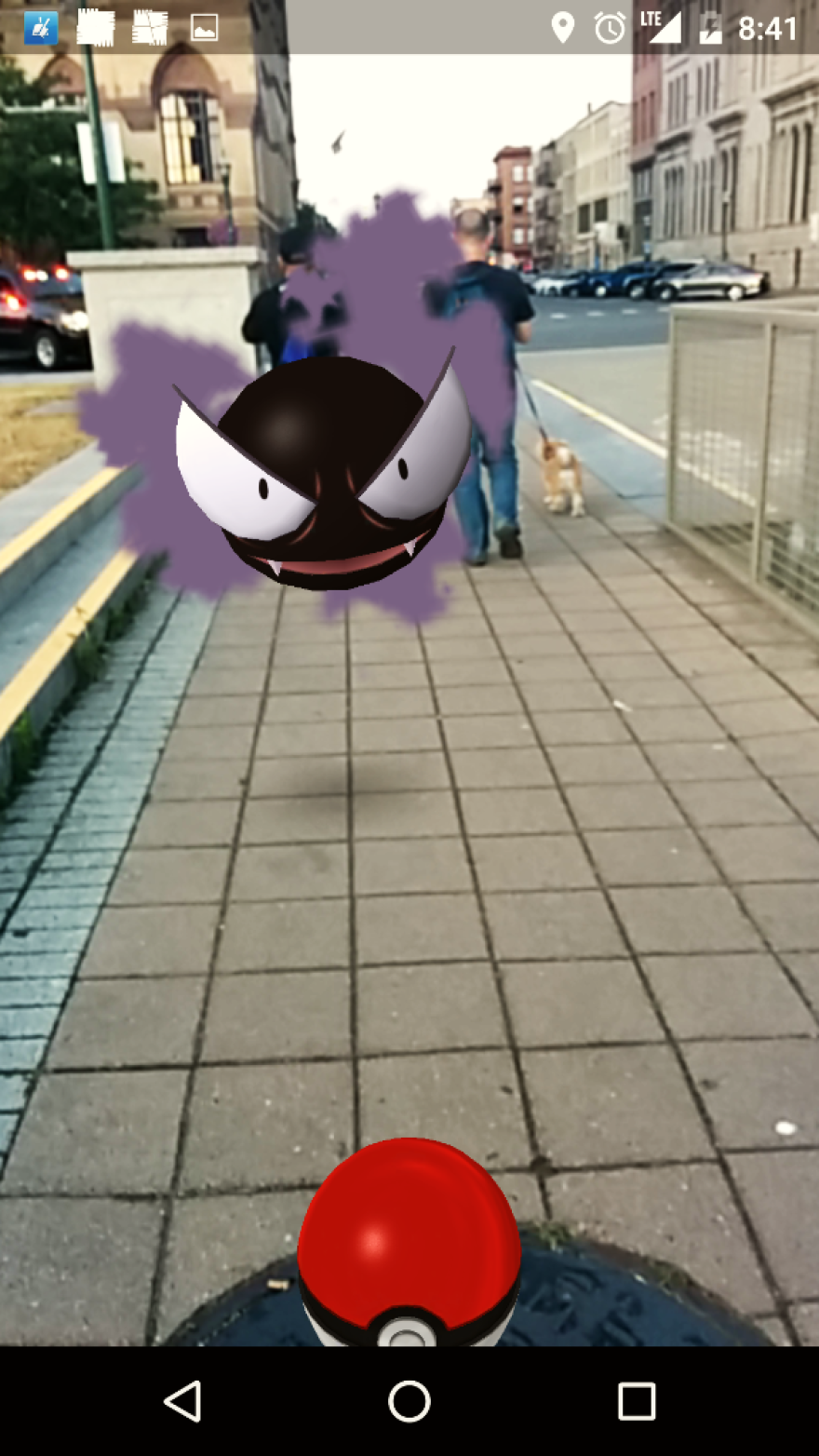 Central New Yorkers who aren't playing Pokémon Go, or don't know what it is, have probably wondered why people of all ages are walking around, almost aimlessly, staring at their smartphones. Some in the tech community see what could be the beginning of a trend.
It's a new world for Pokémon fans in search for Eevies and Jigglypuffs…
The goal is to catch as many Pokémon as you can. I talked to an app development, consultation, and design team called Bojaga Studios at the Syracuse Tech Garden to find out the appeal.
CFO Adam Hockenbery says the game marks an evolution from gaming on a couch at home.
"What people have been looking for is the augmented reality side of things, where it merges both reality, the world you live, walk in, work in with the video game side of things. And that's exactly what Pokémon Go does."
In about a week, Pokémon Go has been downloaded by more than 15 million people across the United States, and it continues to rise. It seems to appeal most to kids, and the generation of kids that grew up in the world of Pokémon in the mid 1990's.
"The success of the Pokémon Go is more the nostalgia factor of the Pokémon itself," says Bojaga technology guru Jeffrey Jones.
"Other games tend to be a lot sharper, a little less bright," adds Bojaga's Justin Jones. "This is very kid-friendly in a way. It's got all the Pokémon you used to know and love."
Adam Hockenbery says he's been a fan from the beginning.
"I remember playing the Game-Boy Pokémon and saying, ' wow, I wish this could be more realistic and somehow interact with the real world.' That's why people play video games. They want to interact with the world that's not their usual daily life. And Pokémon Go really sets that into motion for games going forward."
The team says the game's ability to get people out and about, meeting fellow gamers can't be underestimated. They've witnessed dozens of people on the SU campus or just on the street. So, with Pokémon Go all the rage, what's next? Bojaga CFO Andrew Hockenbery feels it's more than a passing fad.
"I know we 've talked about a GPS-based game that we think would be enormously successful. We plan on developing it in the future."
Hockenbery says Pokémon Go has proved that such games are possible, and that the team will see what they can learn and do better with their own product. For now, don't be startled if you hear children…or adults, shouting randomly with joy on the street or in a park while staring at their phones.