"A Food Hall For All," Syracuse's Salt City Market Opens Downtown
A former parking lot at a prime downtown location will now be bustling with food vendors, customers, and residents. Community, business, and elected leaders cut the ribbon today to officially open The Salt City Market off Salina, Clinton, and Onondaga Streets.
Meg O'Connell is executive director of the Allyn Foundation, a major funder of the $25 million project. She feels Syracuse is willing to support a variety of cuisines.
"Of course there's the downtown population that lives and works downtown; there's a large student population; but then we also think families will find it a great place to come because you have 10 different foods. A child that might want chicken tenders and french fries can go here; somebody else who wants Middle Eastern food can go there."
There's also Burmese, Vietnamese, Thai, and Jamaican cuisine, as well as southern and soul food. Buyen Nguyen operates the Cake Bar, specializing in Vietnamese desserts. She says it's the culmination of a five year dream.
"I have to make it for myself to try it. I gave [the desserts] to my friends, and everyone really loved it. I was thinking what if I could make them for a lot more people and not just my friends. [A restaurant owner] told me to apply to the Salt City Market. I told them my idea, I brought [a dessert] for them, and they really liked it. That's why I'm here. I'm really happy."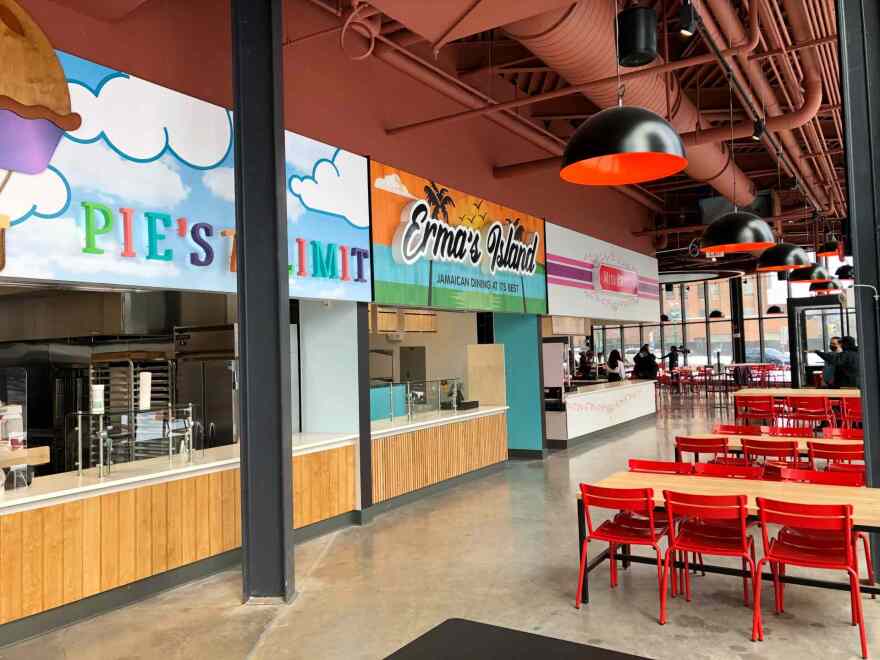 Nguyen says she just wants to see joy in her customers as they relish her creations. In addition to the 10 vendors, there are 26 mixed income apartments on the upper floors, 11 of which are spoken for. The Salt City Market is open 11 to 9 daily, with the coffee shop opening earlier. Most vendors are closed Sunday or Monday. More information is at saltcitymarket.com.