Syracuse/Onondaga County NAACP Donates Laptops to Four Van Duyn Students
Christmas came early for four students at Syracuse's Van Duyn elementary Wednesday who received laptops donated by the Syracuse/Onondaga County Chapter of the NAACP. Outgoing president Linda Brown-Robinson wanted to do something impactful to help students with remote learning and other interests.
"I knew when we started receiving donations, and it was asked that we put the money put to good use, I could think of no other way than to share it with our students because they're going to be tomorrow. I wish we could do more, and I think we will, but four is a start."
Van Duyn Principal Eva Williams praised the students for being school "champs," and began presenting the laptops during the sometimes emotional event.
"Miahkier Pye is a first grader at Van Duyn. He is a hard working student. He boasts perfect attendance."
The shy, soft spoken little boy expressed his gratitude to the school.
"My teacher loves students and she helps them. She works hard. Teachers love students."
Williams continued with the presentation.
"Our next recipient is Ranyia Williams. She is a thoughtful, caring, loving, hard working child."
The fifth grader returned the compliments.
"The school, my principal, my vice principal, the staff and the teachers care alot about the students, and we're a blessing to them."
Principal Williams said choosing four students was difficult.
"These students represent the best of Van Duyn. Easily, I could have picked 100, 150."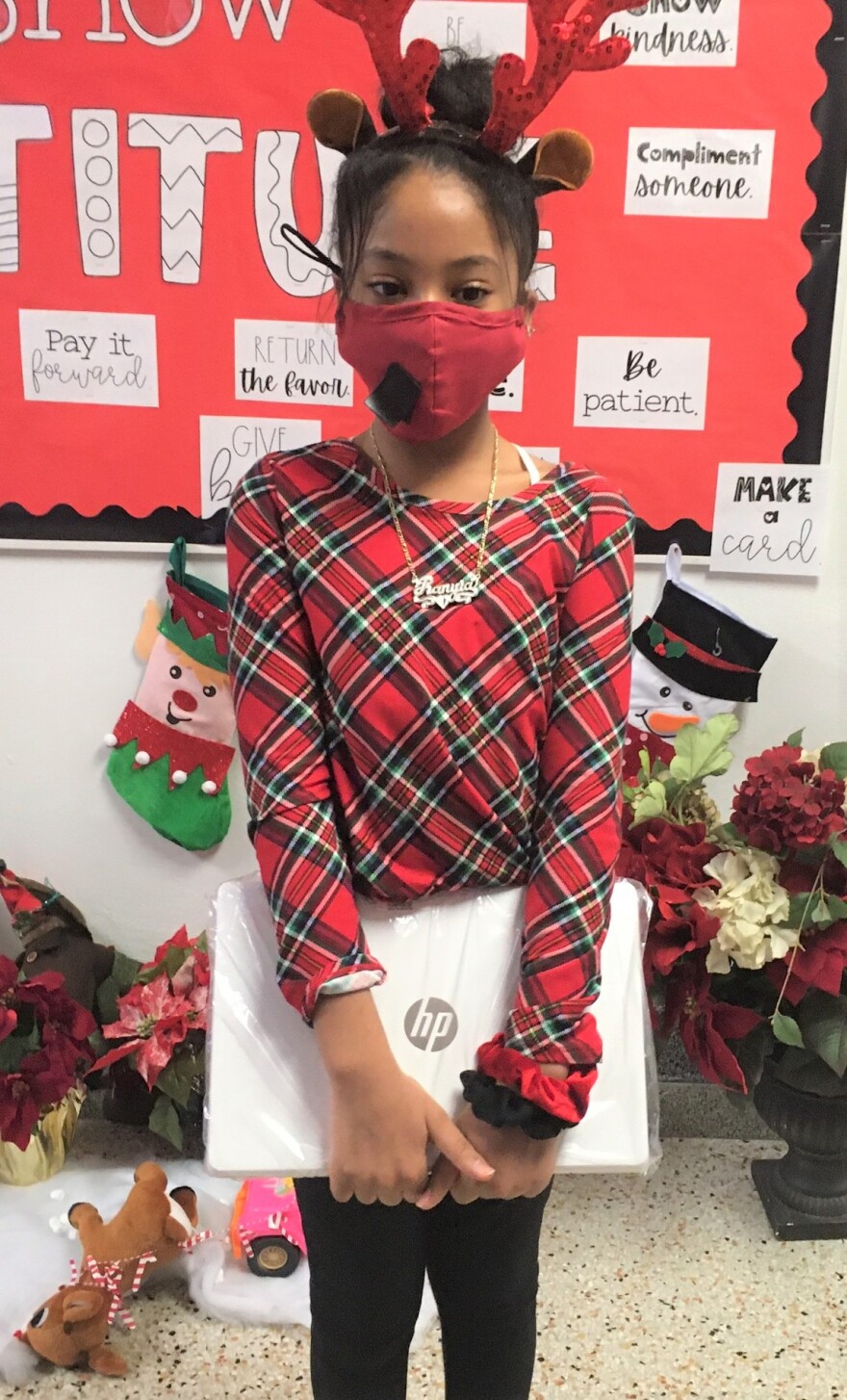 The two other students receiving laptops were unable to attend the presentation, but the school will deliver them. Williams says without technology during remote learning, kids are at a severe disadvantage.
Van Duyn students with perfect attendance have also received gift cards donated by the Omega Psi Phi Fraternity, and all students received toy donations from the Salvation Army.