No Desk? No Problem! CNY Non-Profit Builds Desks For Students Learning Remotely
A Central New York non-profit that typically organizes trips south to help residents rebuild after hurricanes has spent the past several weeks building desks for local students learning remotely. Volunteers with Operation Northern Comfort don't plan to stop even though they've surpassed their goal.
The goal was 500 desks by March. They reached it earlier this month. And, the crew keeps on working. Most of the desk building happens at a large workshop donated by the Toukatly family in Baldwinsville. Operation Northern Comfort CEO Norm Andrzejewski says they can make about 30 to 40 desks per week.
"We also have a bunch of what we're calling subcontractors...people who've called and said, 'I've got a workshop and I'd like to make them, too.' We make them kits. We cut the pieces from which they can make five desks themselves. I think we get about 30 desks a week from our subcontractors. So, we're producing at least 60 desks per week."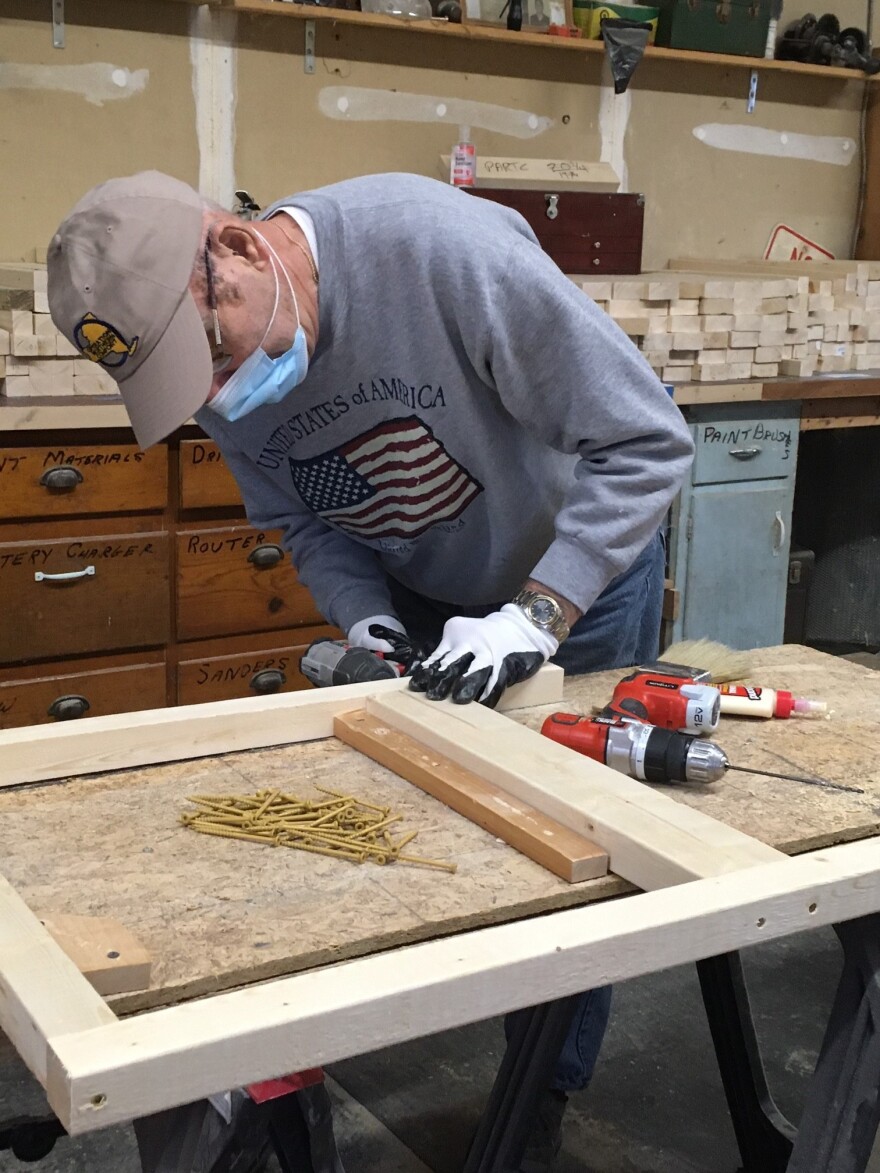 As word of their work catches on, so does demand.
"80 or 90 percent of the desks have gone to Syracuse. We've gotten requests from as far away as Fulton, Tully, Canastota."
Children learning from home are now getting a workspace they can call their own, instead of the kitchen table, or other less than ideal spot in the house. Andrzejewski says in all, about 80 people are involved in building the desks. Well, maybe more.
"I'm told one of the shop teachers in Baldwinsville is producing desks with his students. They're making a different variation...they are making foldable desks. When you think about it, that will give kids the chance to learn a lot of stuff about construction while they're doing some good for the community."
Learning that ultimately begets more learning, you might say. Andrzejewski also has another idea…
"We're thinking about doing an essay contest, opening it up to the kids that have gotten desks, asking them to describe what that desk means to them. We think this will give kids something to write about, give teachers something to talk about that's real. There's all kinds of lessons you can learn from that."
He says they've received photos of smiling children with their desks, some of them with decorations. Andrzejewski says they'll keep making the desks until the need is met, and as long as people want to help.
"This is such a hoot. There's a ton of people who've said to me, 'I've gotta do something! This COVID stuff is driving me crazy!' Well, I have something for you. You can make desks, you can deliver desks, you can call people to set up the deliveries. There's a lot of things you can do. And, it's fun."
Operation Northern Comfort will eventually switch back to building wheelchair ramps across the region, and help families still struggling to rebuild from the 2019 flooding in Oneida County. Their trips south may resume after the pandemic.
The organization's main fundraiser, the Crawfish Festival, will be held May 1st, probably a drive-through. More information about their work can be found here.