Gov. Cuomo Highlights Progress, Warns of Challenges From Washington in State of the State Address
New York is coming off a year of what Governor Andrew Cuomo calls great economic growth and social progress.
"Crime is down statewide, we have a cleaner environment, we have a fairer criminal justice system, we have more high school graduates who are attending colleges, we have preserved more land than ever before, enacted a more progressive tax code, launched the most ambitious building program in the country."
In the year ahead, Cuomo proposes reducing sexual harassment through tougher policies; fighting terrorism and the opioid epidemic; and leading a fight to protect unions. Central New York will be interested in Cuomo's assessment of the improving Upstate Economy through state investments.
"The Regional Economic Development Councils have done a great jobs with 6,300 development projects underway. Every region has seen a drop in unemployment and underemployment. This year will we start by continuing the REDCs and also bring cashless tolling to the New York State thruway system."
He also pledged work on toxic algae in upstate lakes, progress on the inland port plan, and pushing for a tunnel or community grid for the I-81 rebuilding.
The antagonistic relationship between Cuomo and the Trump administration also showed up. Cuomo says the recent tax reform plan was in part targeted to punish states such as New York.
"This federal government is the most aggressive and hostile toward New York in history. It has shot an arrow aimed at New York's economic heart. We must start this year with a $4 billion deficit, combined with a $2 billion cut, primarily from the federal government in health care."
The state plans to sue Washington over the double taxation of state and local taxes. Albany will also try to lower property taxes.
The State of the State address lays out the Governor's 2018 agenda. Of course, many of the initiatives and proposals depend on the state budget to pay for the programs. Budget negotiations will begin next month.
SYRACUSE-AREA LAWMAKERS REACT
Syracuse-area assemblymember Pam Hunter says Governor Cuomo's state of the state address included realistic priorities…with one omission.
"This was visionary. This was aspirational and transformational. I think we'll see when the budget comes out how, in practical terms, all of this is going to play out."
Hunter says that's especially important given the state is facing at least a $4 billion deficit. She was glad to hear about funding equity for school districts, expanding pre-K, voting reforms, and a commitment to an inland port in DeWitt.
"We've been having this discussion a very long time, we've been talking about differnent locations for a very long time. Now putting rubber to the road, saying anything that happens subsequently relative to import or contracts, absolutely needs to be linked to jobs."
But Cuomo also took time to rail against the federal tax reform plan and its quote "assault" on New Yorkers. He says eliminating the full deductibility of state and local taxes will amount to a tax increase for middle income residents. Cuomo promised the state would challenge this "double taxation" in court, and restructure the state's tax code. Senator John DeFrancisco questions Cuomo's math, and says the problem…and solution lies with the state.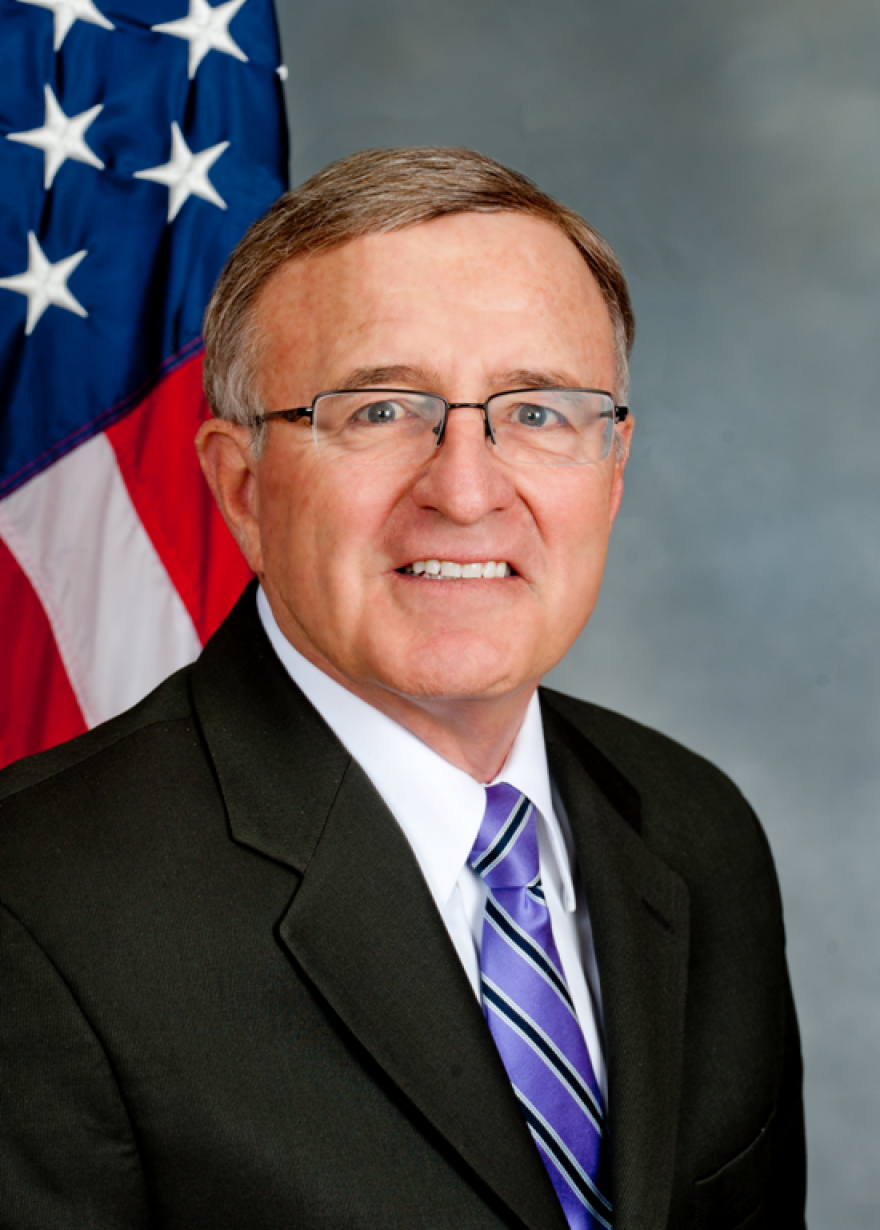 "You can divert all the attention you want to the federal government. The remedy is to cut taxes and not spend as much in New York State, and making sure your tax structure is such that people can afford to live here. The other irony is, he says if this doesn't get changed, people are going to leave the state because they won't have these deductions. They're leaving the state NOW because taxes are too high."
Assemblymember Pam Hunter agrees.
"Some of the things [Cuomo] he was talking about relative to restructuring our own tax code, that is very important. As we're looking at the federal government, we need to look at our own house, too."
Hunter and DeFrancisco share the same concern: Cuomo presented numerous projects worth billions of dollars in the face of a significant deficit. They're eagerly awaiting his budget proposal for specifics on how he plans to pay for it all.