Growing Concern over Legionnaires' Disease and Growing Precautions Statewide
We're returning to the issue of Legionnaires' Disease today after the death toll in the recent New York City outbreak has risen. There's also new Statewide action to reduce the threat.
The latest outbreak of Legionnaires' Disease in New York City has claimed two more lives…to push the death toll to 12. The State and Federal government have concentrated health resources there to test and mitigate any bacteria hotspots they can locate. They're focusing on the cooling towers of air conditioning units on buildings. Onondaga County Health Department Medical director Quoc Nguyen explains those can become a breeding ground.
"The reason why the cooling tower is important is water condenses at the bottom and the condition for it is favorable for Legionella to multiply. When the system is churning and active it brings up all those little droplets that are blown by the wind."
And that's you can get the disease…and why these areas can cause multiple infections. Nguyen says the Legionella bacteria is really all around us, and might even be in drains in your house, on produce at grocery stores and elsewhere. But you have to breath it in on mist or moist air to be infected.
MOST SUSCEPTIBLE TO LEGIONNAIRES'
Older people (usually 50 years of age or older)
Current or former smokers
Those with a chronic lung disease (like COPD or emphysema)
Those with a weak immune system from diseases like cancer, diabetes, or kidney failure
People who take drugs that suppress (weaken) the immune system (like after a transplant operation or chemotherapy)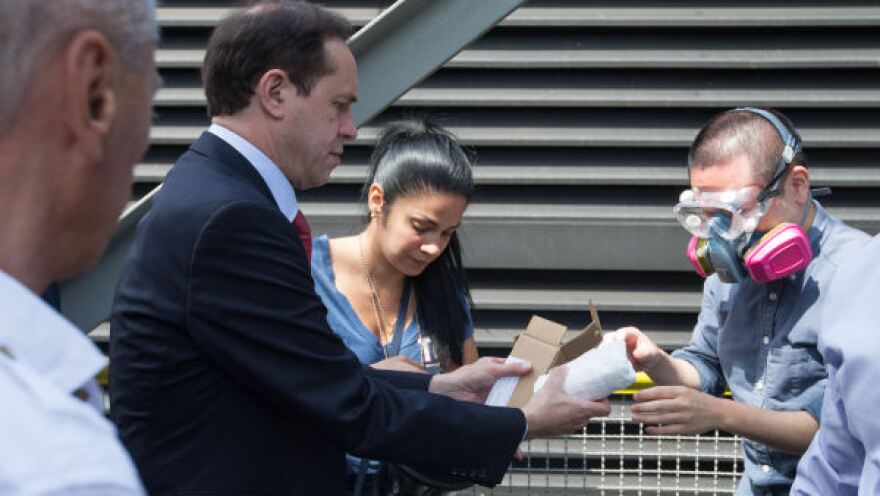 State Health Commissioner Howard Zucker is expanding testing statewide for building owners that want to take precautions.
"The state will conduct a free testing of any building that wants to have their cooling towers evaluated. A toll-free number has been set up, and state health department officials will advise them as to how to collect the sample and where to send it so that the state may test the sample for this Legionella bacteira."
legion_zucker.mp3
State Health Commissioner Howard Zucker on the Legionnaires' outbreak and state efforts to reduce threat.
Governor Cuomo is calling for state regulations that would make a registry of all cooling towers…and a requirement that buildings get them inspected. The state hotline for information about testing or the disease is 888-769-7243.