Smile, You're On Camera. Video Used as Evidence & Unbiased Interrogation Record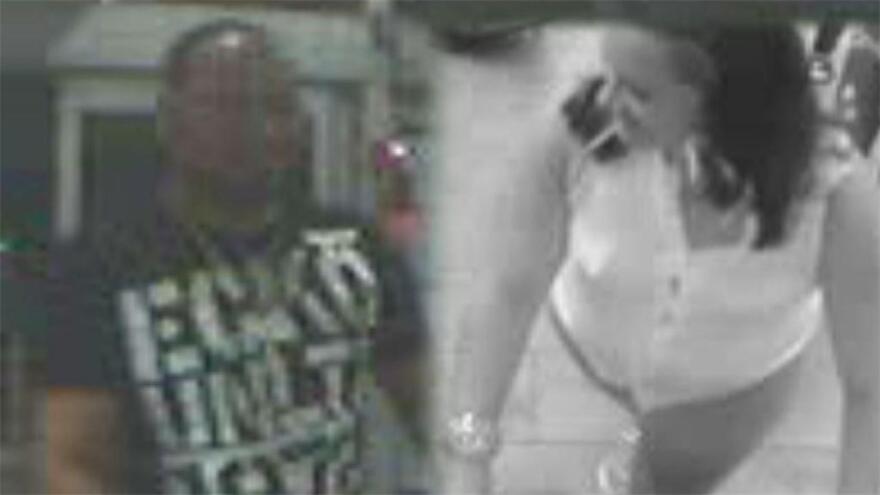 Surveillance video has given police full-face views of two suspects who allegedly used a stolen credit card to rack up a 15-hundred dollar bill of goods at Walmart in Camillus. Released to the public, the images have drawn hundreds of responses and views…and do so in many cases.
Governor Cuomo announced Friday that $1 million will be allocated to secure video recording capabilities in local police departments, especially in rural areas surrounding Syracuse. Police departments within the city hope to receive a reimbursement for their current equipment.
Investigator James Nightingale of the Camillus Police Department finds stores big and small are using digital video.
"Using camera systems to help protect their product and to ensure that their employees are doing what they're supposed to be doing, also. So, we build images… They are throughout the stores; some of them are hidden, some are in plain view."
In the case of the Walmart theft, he says numerous cameras follow the suspects to where they parked, record the make of their car, and follow them through the store. Nightingale adds the evidence is solid in court.
"You can't manipulate it – it is what it is. So, they do hold up in court quite well, especially when you have family members that are identifying people, going, 'That's my sister, that's my mother, that's my brother.' Who else would better know them than neighbors and citizens and family members? So, it goes a long way with helping us to identify them."
NY STATE WANTS EXPANSION OF VIDEOTAPED INTERROGATIONS
Similarly, video recordings of police interrogations can reveal whether a suspect's rights were violated and can shield a police officer from false accusations. Syracuse Police Investigation Bureau Chief Shawn Broton says it is a measure that protects everyone involved.
"We think it's a great tool - not just to safeguard suspects' rights, which is an important thing for us. But it helps us as an investigative tool, and to protect our officers from any allegations of wrongdoing."
Video_-_Broton_WEB.MP3
Syracuse Police Deputy Chief Shawn Broton on videotaping suspect interrogations.
VIDEO INTERROGATION IN 2012 CASE LED TO EVIDENCE THROWN OUT OF COURT
Video recording played in important role in last year's trial of Craig Owens, an Onondaga man charged with murder, who requested a lawyer seven times during a six-hour interrogation. Because his requests were not honored, his recorded testimony was never allowed in court. Broton says that the list of crimes that warrant a recorded interrogation is expanding.
"The New York State District Attorney's Association and the New York State Police Chiefs Association recommended a laundry list of serious crimes. Most of the detectives in C.I.D. [criminal investigations departments] are doing it for all of the cases that they have the occasion to interview a suspect in."
State Division of Criminal Justice Deputy Commissioner Mike Green says that this is an important step in courtroom efficiency.
"You might have disputes: Were they read their rights? Were they not? Did they waive their rights? Were they denied food? Were they not denied food? With recording, generally all those factual issues are settled."
In an effort to involve the community, Nightingale uses video recordings like the surveillance tape to crowd source information and identify suspects. He says people are more likely to view surveillance video online or through the Camillus Police Facebook page, and he encourages people to get involved in fighting crime.